Green Screen
Our green screen photo station superimposes your guests into the image of their choosing with high speed on-site printing. Custom sleeves also available.
Flip Book
Our customized flipped books are done on site. We take a seven second video and transform that into a book. Customize the cover with your logo or design!
Double Take
Double Take is a hologram that morphs two photos into one moving picture with the flip of the wrist. Innovative, animated, and entertaining. A great personal keepsake.
View Finders
A classic that your guests will keep for years to come! Comes in different colors and personalized logos! Includes photographer & high speed printing.
Keychains
A great conversation starter that dangles on your keychain! Personal branding also available! More items available!
Photo Booth
The photobooth is an all time favorite! Your guests get to choose from different silly frames, and color or black & white options! Scrapbook service also available!
Red Carpet Treatment
Your guests will strut in style and rock like stars with a personalized media wall and paparazzi team! On site printing included!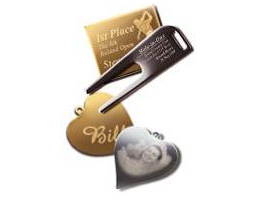 Photo Engraving
This trendy and innovative novelty is brought to you with the latest laser engraving technology!
Henna Tattoos
Our Henna Tattoo artists offer the most exquisite designs! These tattoos are carefully drawn onto your guests and can last up to 2 weeks! A must-have for any Bar Mitzvah!
Air Brush Artist
Get creative with our Airbrush Tattoo artists! With different design and colors to choose from, you'll be rocking in style with your new tattoo! Lasts up to 7 days!
Love Beads
Let your guests spread the love by making personalized key chains for their loved ones, or make one to show your team spirit! Comes with all letters and different colored beads!
Bling Bling
Bling IT Out! With our Bling Station, you'll have the perfect swag at the end of the event.. Just pick out your colors and designs, and our attendant will apply them for you!
Critter Creations
With Critter Creations your guests are invited to create their own stuffed animal. Carefully, they handpick their critter and stuff it with love. Then , dress them in the Critter Dressing Room!
Pop Noggins
Guests will have a blast with this innovative attraction! Entertain guests at functions by putting their heads in a live music video on top of a profe
Burn A Hit
It's your turn to be a star! Step into our mobile recording studio and record your next platinum record! We're taking karaoke one step further!
Green Screen
Lights! Camera! Action! With our Fun Flicks System, you create your own MTV style music video! Choreograph a dance, or just be silly!
Face Painting
Deck your pretty faces with our face painting artists! Whether you want to be a ghoulish monster or a whimsical fairy...our artists have just the right design up their sleeves!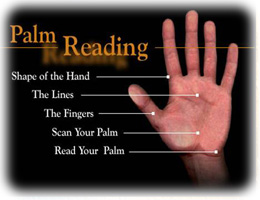 Palm Reader
Your destiny is within your hands. Offer palm reading at your next event to heighten the level of entertainment. Ask about your money, love, and life concerns.
Tarot Reader
Let the cards show you their magic. Tarot Card readings are always a hit.
Handwriting Analyst
Handwriting Analysis Our graphologist will ask you to write a short story and tell you about your personality and maybe a bit of your future!
Caricaturist
Our caricaturist can bang out custom sketches in minutes! your guests can be depicted in personalized cartoons that will make ideal souvenirs and party favors!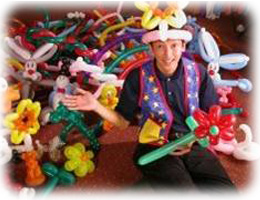 Balloon Maker
This is a balloon twisting at it's best! Not just good old swords, flowers, and hats.. we've got remakes of popular cartoons, infamous politicians, your favorite team's mascot too!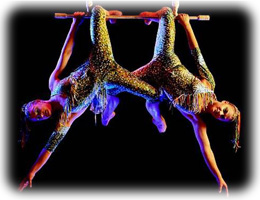 Cirque Acts
Leave your party in awe! These professional acrobats offer the most breathtaking entertainment! Specially choreographed to hand picked music...their performances are amazing!
Racing Arcade Games
Race through the streets of your favorite city or compete in a closed course with our racing arcade games!
DDR
Show off your skills with Dance Dance Revolution!
Guitar Freaks
One of our most popular arcade games! Guitar Freaks tests your skills and takes it to the next level when you compete with another friend!
Wii Stations
Our complete Wii Stations let your guests get active without the outdoors! Compete against each other in a game of tennis or ski down the slopes
Rock Band
Rock out with your friends! Our Rock Bad set up will have your fans screaming for more! It's the perfect time for a jam session!
Money Booth
The Money Booth represents greed in its friendliest form. It's large see-through walls make this attraction highly visible!
Vintage Arcade GAmes
We have a wide selection of vintage arcade games such as Ms. Pac-Man, Centipede, Asteroids, etc.
Black Light Buffet
It's our favorite illusion buffet! This custom designed item will have you wondering where the hands are coming from! From afar, our servers hands look like they are floating in mid air!
Candy Wall
The perfect solution to satisfy your sweet tooth! We bring you a wall of your favorite candies. This product pairs perfectly with any Food for Thought Candyland themed events.
Popcorn Machine
Popcorn is always a favorite for carnival, sports, and Hollywood theme events. Comes with popcorn supply and staff!
Cotton Candy Machine
Have Cotton Candy freshly spun by our experienced candy makers! A great visual and edible attraction for any event...adults and kids are always in love with this!
Sno Cones Machine
As your party heats up, make sure to cool things down with our fruity-frosty Sno-Cone treats!
Hot Dog Cart
It wouldn't be party without one! Deluxe hot dog cart with umbrella, heating fuel and serving utensils.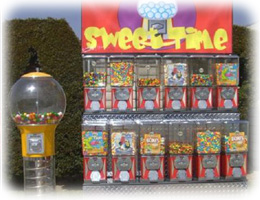 Sweet Time
This candy station can be customized for your event. From Skittles to cashews... fill this candy buffet up!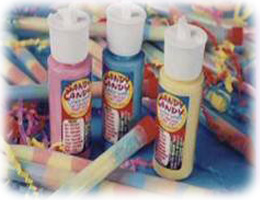 Candy Art
Fun and delicious! Get creative and fill up with Sandy Candy Art! Different shapes and sizes available.
Foam Party
Get Foamtastic with a foam party! It's the cleanest mess there is! We bring in top of the line foam machines and our best clean up crew. From beginning to end..we take care of it all!
SFX Lighting
Our in-house lighting division offers a professional crew to skillfully light and decorate your events.
LED Dance Podium
Our custom designed podium is 4' square and is 2' high. The lights can hook up to our DMX controller or it can be controlled individually.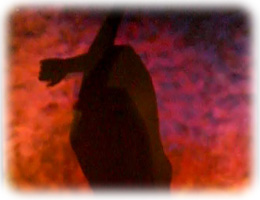 Shadow Box
Shadow Dancers are ambient visuals that create a celebrative vibe that captivates any audience. Your guests can also show off their latest moves in our shadow box!
LED Dance Floor
This LED Dance Floor is a sure win for any party! It's so fun and innovative that it will get all your guests in the perfect party mood!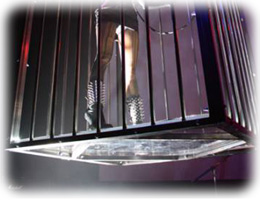 Dancing Cage
These dancing cages are a must have for the wildest parties! Built to be suspended in mid air, the bottom of the cage is sealed with a heavy duty Plexiglass to ensure safety.
Time Tunnel
Walk off the street and into the Vortex tunnel! Hold on tight as you will lose your spatial awareness. Upon exciting the tunnel we welcome you to your new era. Ask us about Tunnel Vision!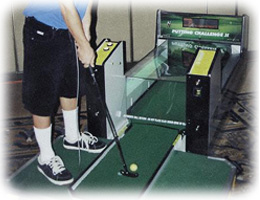 Putt Challenge
Everybody talks about their golf game, but here is the chance to put it to the test!
Foosball Table
A regulation table that two or four people can play at a single time. The Foosball Table is a great soccer theme game that works well with Sports Bar or Arcade Sportacular themed events.
Shuffle Board
This game of finesse and strategy. Players alternate turns and try to place their discs in a scoring position while knocking their opponent's discs off the board.
Double Shot
A great basketball themed game! With the clock ticking, two contestants compete against each other to make the most baskets! Prize Packages are available too.
Skee Ball
The original arcade game in all its glory! Comes complete with lights and sound. Roll the wooden balls into the circular targets! The highest score wins!
Air Hockey
Air Hockey is a classic game perfect for any occasion. Two players battle it out on a table-top hockey rink while the puck flies back and forth on a nearly frictionless layer of air.
Pool Table
This timeless classic will remain as one of the most popular attractions throughout the duration of your event. Great for Pool Sharks or beginners! Complete with everything you'll need.
Ping Pong
Always a favorite at parties, Ping Pong is an oldie but a goodie. A regulation table complete with paddles, net, and ping pong balls to your event. Who's game?